Your Gateway to Canada
Explore Canada with Our Visitor Visa Program
From Family Reunions to Business Ventures, We Make Your Canadian Dream Accessible
How It Works
Your Step-By-Step Guide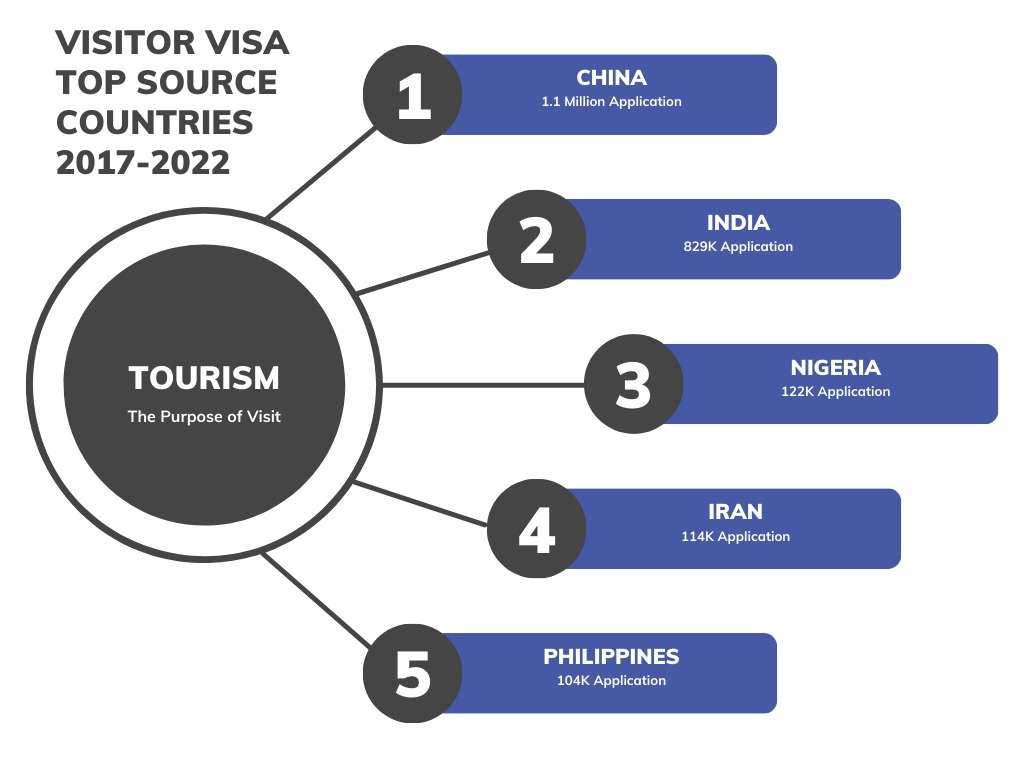 Tourist Visa Stats
Top 5 Source Countries for Tourist Visas
Discover which countries are leading in sending tourists to Canada. Understanding these trends can offer valuable context for your own tourist visa application.
Categories of Visitor Visas
Choose Your Ideal Pathway
Visitor Visa for Families
Visitor Visa for Tourists
Business Visitor Visa
Returning Students or Workers
Reconnect with Your Loved Ones
The Family Visitor Visa is designed for those who wish to visit family members residing in Canada. Whether it's for a family reunion, a wedding, or just to spend quality time with your loved ones, this visa category facilitates your journey to connect with those who matter the most to you.
Discover Canada's Rich Landscape
Canada is a country with a diverse culture and stunning natural beauty. The Tourist Visitor Visa allows you to explore the scenic landscapes, historic sites, and vibrant cities that Canada has to offer. From the Rocky Mountains to the urban buzz of Toronto, your adventure awaits.
Unlock Business Opportunities
If you're looking to engage in business activities in Canada without entering the Canadian labor market, this visa category is tailored for you. Ideal for entrepreneurs, investors, and professionals, the Business Visitor Visa allows you to attend conferences, meetings, and explore lucrative business opportunities in Canada.
A Seamless Transition Back to Canada
For students and workers who have previously resided in Canada, re-entry doesn't have to be complicated. This visa category is designed to facilitate your smooth transition back into Canadian society, whether for continuing studies or employment.
Invitation Generator
Need to send an invitation? Use our easy-to-use invitation generator.
Explore Your Options
Visitor Visa Comparison Table
Outland

Visitor Visa

Outland

Super Visa

Outland

Visitor Visa (Tourist)

Outland

Business Visitor Visa

Inland

Returning Students & Workers

Multiple Entry
Medical Exam
Certain Nationals
Certain Nationals
Invitation Letter
Proof of Finance
Require Valid Study/Work Permit
Visa Expiry
Up To Passport Expiry
Up To Passport Expiry
Up To Passport Expiry
Up To Passport Expiry
Up To Study/Work Permit Expiry
Maximum Length of Stay
Up To Six Months
Up To Two Years
Up To Six Months
Up To Six Months

Up to Study/Work Permit Expiry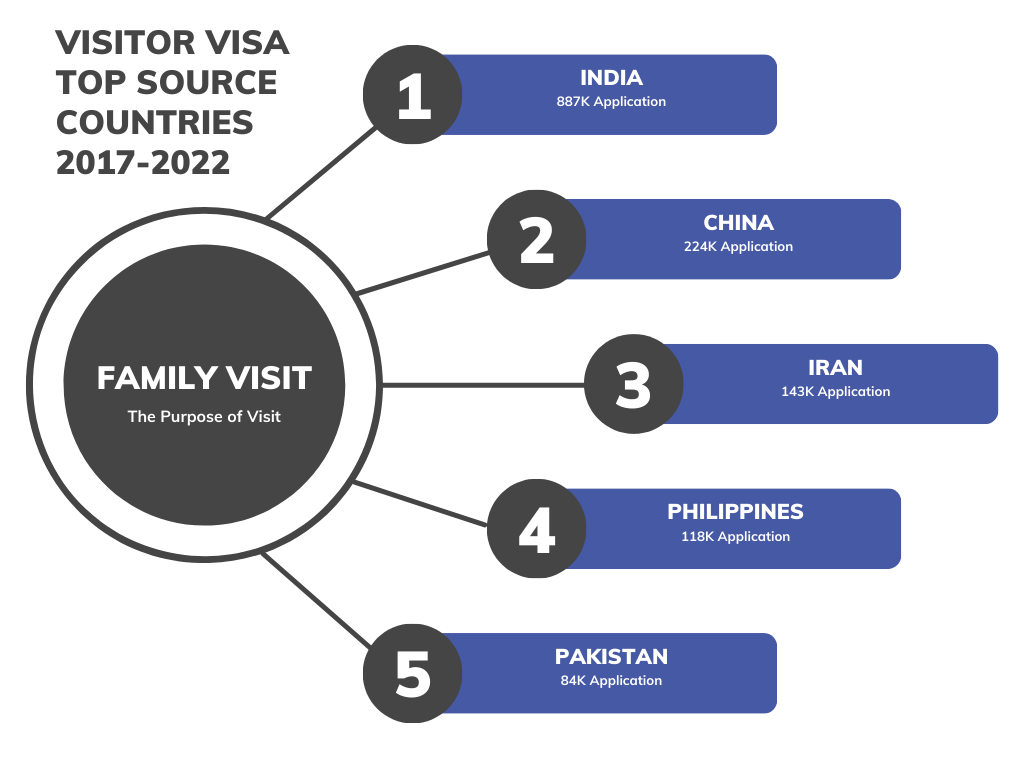 Family Visit Visa Stats
Top 5 Source Countries for Family Visit Visas
Are you planning to visit your family in Canada? See which countries have the highest number of family visit visas. This data can provide useful insights into your own application.
Impact and Reach that Speak Volumes

Counties Worldwide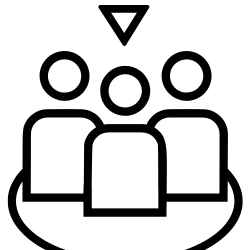 Unique Assisted Users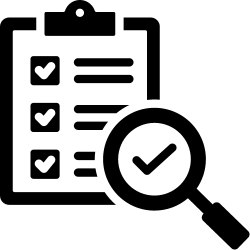 AI-Assessment Run
Choose Your Level of Support
Visitor Visa Pricing plans
Self-Guided
Ideal for the DIY enthusiast looking to navigate their immigration process.
Guided Review
Perfect for those who seek added assurance and expert guidance.
Full Legal Service
The comprehensive, worry-free solution for your immigration journey.
Invitation Notarization
Ensure the authenticity of your invitation with our notarization service.