A

Hassle-Free

Immigration Service

Whether you need immediate advice or are looking to submit an application, ImmiCare has the experts you need all year round.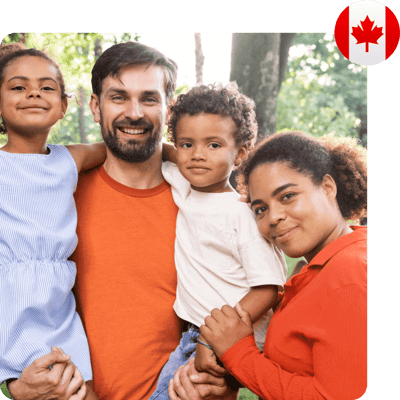 Trusted by immigrants around the world
Peace of mind in
3 easy steps
Beyond immigration support.
Our sharable, one-of-a-kind Immicare plan brings peace of mind to your family so you can focus on what matters most to you.
A reliable year-round immigration support
Savings on Immigratic premium services.
The immigratic advisory panel maintains E&O insurance.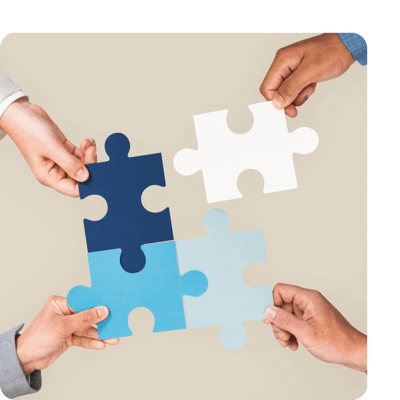 Protect your investment
Immigration to Canada is one of your biggest investments. Don't let errors and mistakes ruin a lifetime investment.
A friend's experience or a Facebook group won't compensate you for misadvice.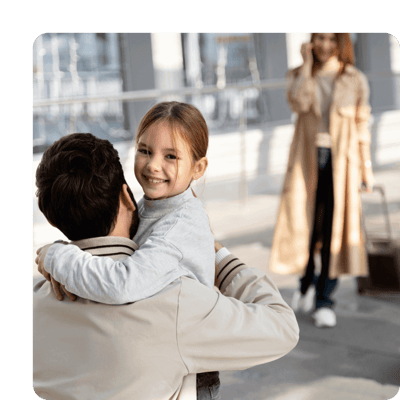 Pricing that works
for
everyone
Solo*
---
Dedicated counsel
6X On-demand Consultation
Status gaurd
Notarization & document generator
Program match finder
Access to immigration insights
Relevant Immigration update triggers
Up to $200 discount on full service rep
What is ImmiCare?
ImmiCare is a one-of-a-kind Immigration support plan developed by Immigratic. The service offers year-round access to licensed immigration professionals and immigration tools at a fraction of the cost of regular consultations.
Can anyone sign up for ImmiCare?
At this time, ImmiCare is only available to residents of Canada. We also do not offer ImmiCare if any of the following applies to you:
You are out of status.
You are subject to a removal order.
You found inadmissible.
You are subject to an Immigration investigation.
If any of those applies to you, ImmiCare may not be a suitable plan. Book a regular consultation with us, and we'll discuss your options.
Are you an authorized representative?
Sure we are! Immigratic is a member in good standing of the College of Immigration Citizenship Consultant (CICC), led by a team of Immigration professionals that are authorized to advise on Immigration matters as per section 91(2)(c) of the Immigration Refugee Protection Act.
Do you offer a monthly payment option?
At this time, we offer ImmiCare for $30/month on an annual subscription plan. We're working hard to make monthly plans available in future.

That's said, you may try ImmiCare for free for 7 days. If you were happy with the service, opt into our paid plan.
What is your LMIA Database custom query service?
Most of the temporary residents in Canada, including visitors, require an LMIA to be able to apply for a work permit. When you request an LMIA custom query, Immigratic will search into both ESDC and CIC databases and produce you with a shortlist of Canadian employers that had an approved LMIA in the NOC position you're interested in the past five years and hired foreign nationals. Our standard price for this service, which includes 3 NOCs in 3 provinces and up to 50 employers, is $250. If you have an ImmiCare plan, you or your spouse would have access to this service for FREE.
Try ImmiCare 7 days for FREE!
ImmiMock and ATIP Services are not available in Free Trial.
* Plan will be billed annually
** $30/month for solo plan | $35/month for family plan
Save

up-to $5,000 with ImmiCare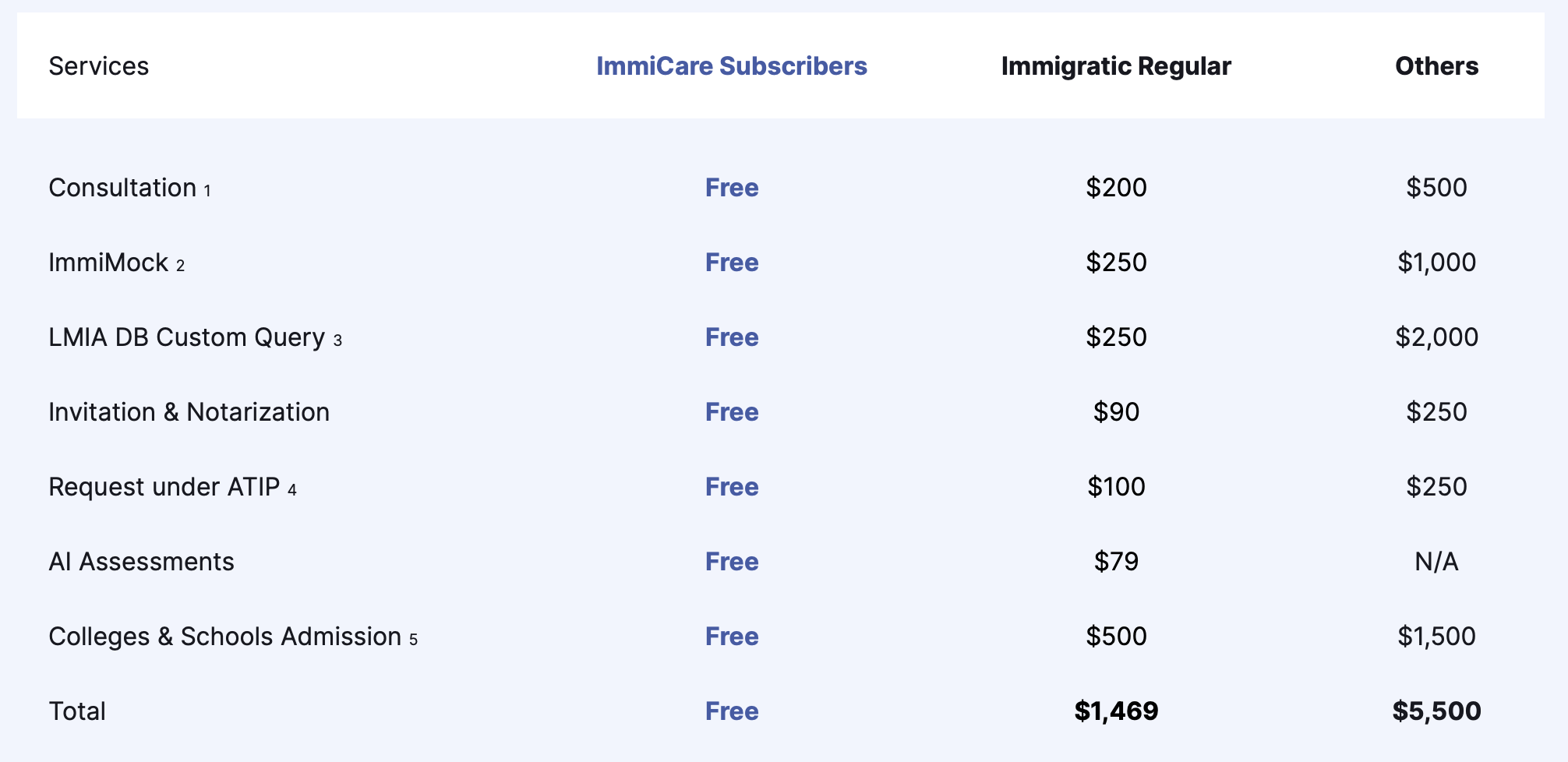 1 Based on 90 minutes
2 One application per family member
3 LMIA DB Custom Query
4 Based on 1 application
5 Immigratic's partner schools

Industry regulated business

Built by immigrants for immigrants

Delivering sustainability and innovation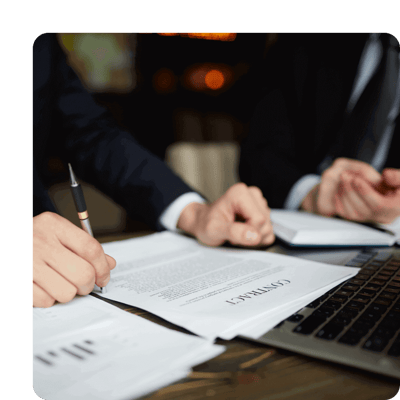 Why
Immigratic
A member in good standing of the CICC.

Built on data, by industry experts.
We stand behind our work.
Providing affordable immigration support.