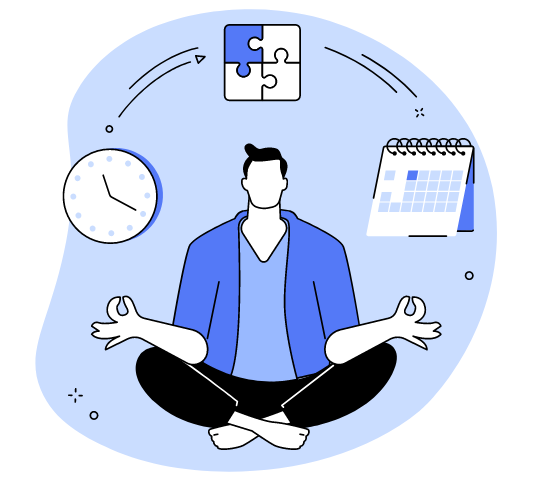 Make Every Moment Count
Unlock Your Canadian Education Journey: Swift and Success-Driven
With a remarkable 100% Study Permit approval rate over the last three years, Immigratic is your go-to solution for turning your educational aspirations into a successful reality.
Your Student Journey Awaits
Navigate Your Academic Pathway in Canada
Seeking Admission
Accepted Students
Choose Your Path
Understanding Study Permit Categories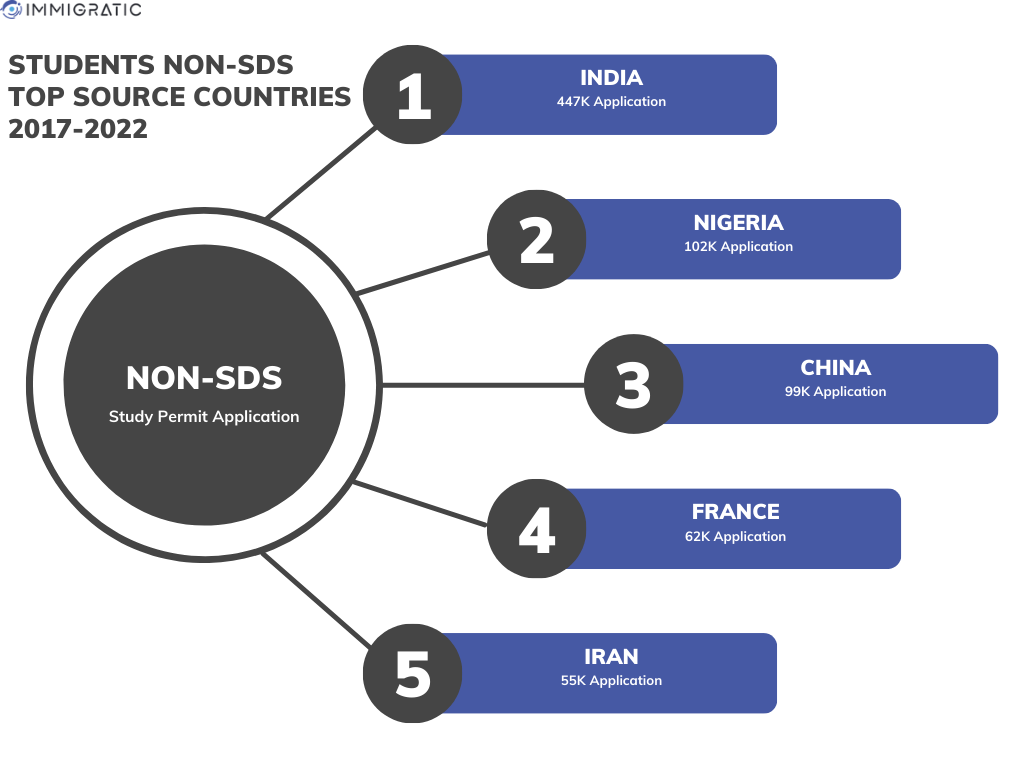 Top Source Countries
Where Our Non-SDS Students Come From
From the rich cultural history of India to the bustling cities of Nigeria, these countries represent a broad spectrum of students seeking quality education in Canada. Get a glimpse into the geographic diversity that enriches our campuses and contributes to a truly global learning experience.
Who's Eligible?
Qualifying for a Canadian Study Experience
Acceptance Letter
Financial Resources
Intention To Leave
Being Admissible
Valid Acceptance Letter
One of the primary eligibility criteria for a Canadian Study Permit is to have a valid acceptance letter from a Designated Learning Institution (DLI) in Canada. This acceptance letter serves as written documentation that you have been admitted to a program of study and is a strict requirement under Canadian immigration law (IRPR 219). Exceptions are made only for family members of foreign nationals who have already secured a work or study permit.
Sufficient Financial Resources
Financial stability is another crucial factor for obtaining a Study Permit in Canada. According to IRPR 220, applicants must demonstrate that they have enough financial resources to cover tuition fees, living expenses for themselves and any accompanying family members, as well as round-trip transportation costs to and from Canada. This ensures that you can focus on your studies without the need to work for financial sustenance while in Canada.
Intention to Leave Canada
One of the key requirements for obtaining a Study Permit is to demonstrate your intent to leave Canada upon the completion of your studies, as stipulated by IRPR 216(1)(B). Essentially, the permit is issued with the understanding that your stay is temporary, and you're expected to depart Canada when your authorized period of stay concludes. This is to ensure compliance with Canadian immigration laws.
Being Admissible to Canada
In accordance with Canadian immigration regulations, you must be deemed admissible to enter and remain in Canada. Being admissible means you have no criminal, security, or health-related issues that would prevent you from entering the country. This requirement is in line with standard procedures to maintain the safety and integrity of the Canadian immigration system.
Popular Study Levels
Top 5 Levels of Study by Acceptance Letters Issued
Explore the most popular academic paths in Canada with our chart highlighting the top 5 levels of study based on the number of acceptance letters issued. Whether it's undergraduate programs attracting fresh talent or postgraduate courses for specialized skills, these levels of study are the most sought-after among international students.
Get Started with Confidence
Discover Your Study Permit Approval Odds with ImmiReport
Take the ImmiReport Assessment Now and Move One Step Closer to Your Canadian Dream"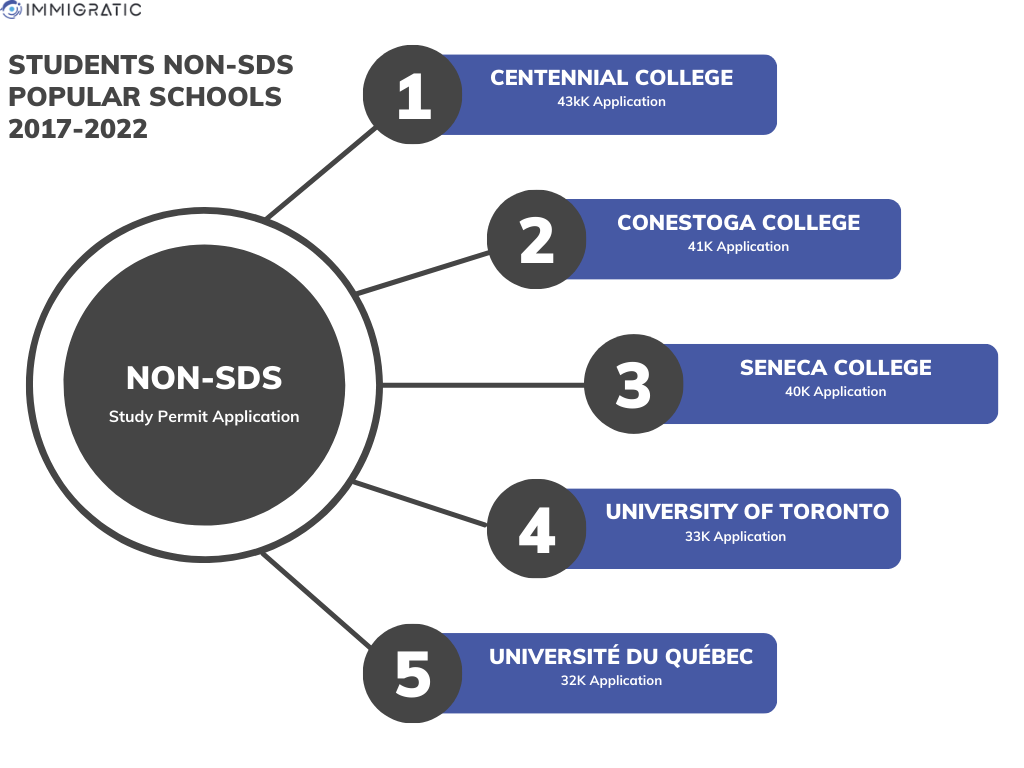 Leading Learning Institutions
Top 5 Canadian Schools by Acceptance Letters Issued
Dive into the academic hubs of Canada with our chart showcasing the top 5 learning institutions based on the number of acceptance letters issued. From prestigious universities to cutting-edge technical schools, these institutions are the go-to choices for international students seeking a world-class education in Canada.
Explore Your Options
Study Permit Comparison Table
Outland

Study Permit

Outland

Student Direct Stream

Inland

Study Permit

LOA
All Education levels
Post-Secondary Only
All Education Levels
Medical Exam
Certain Nationals
Certain Nationals
Certain Nationals
GIC
Proof of Finance
Valid Study/Work Permit OR Pre-requisite
Proof of Language Proficiency
Proof of 1st Year Tuition Fee
Impact and Reach that Speak Volumes

Counties Worldwide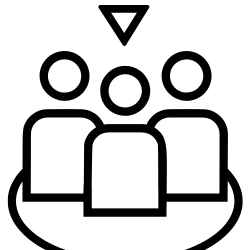 Unique Assisted Users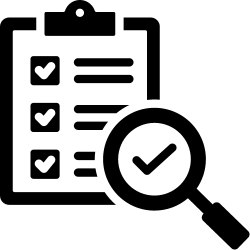 AI-Assessment Run
Choose Your Level of Support
Study Permit Pricing plans
Self-Guided
Ideal for the DIY enthusiast looking to navigate their immigration process.
Guided Review
Perfect for those who seek added assurance and expert guidance.
Full Legal Service
The comprehensive, worry-free solution for your immigration journey.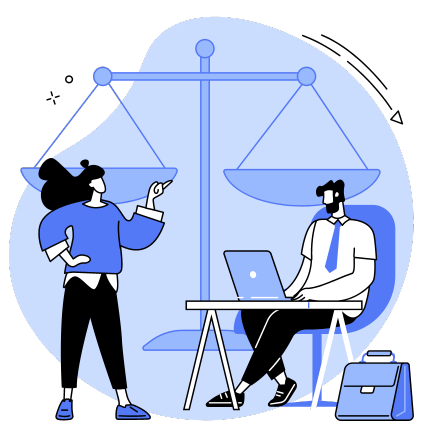 FULL LEGAL REPRESENTATION
Data, Dedication, Destination—That's what Immigratic stands for
With our Full Legal Service, you're not just getting representation; you're investing in peace of mind. Our perfect approval rate over the last three years stands testament to our commitment to only take on cases with a reasonable chance of success. Choose Full Legal Service for a meticulously prepared application and the best chance at a favorable outcome.
Admission Support
Strategic Consultation
Personalized Checklist
Document Review
Application Filing
Status Monitoring
Legal Support
MAKE INFORMED DECISIONS
Open Access, Open Hearts
Free, transparent, and designed with you in mind — explore Immigration Data Studio.